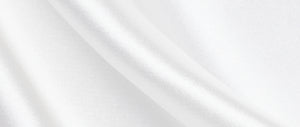 limited sale
Coupon Codes
$5 Off for Over $60: HDP9JVD89AHX
$15 Off for Over $120: 27RA41QVQFJX
$30 Off for Over $180: 7S36JHE1EQKS
Shop All
Love the Pajamas!
The quality and pattern is great, but the shipping was pretty delayed.
Men pjs
Liked the feel of the fabric except sleeves too long!
Very pleased
Its hard to find this type of Pajama set in larger sizes at a reasonable price. Love the satin finish too. Makes turning in bed easy. I have laundered them already, on the delicate setting and as light weight as they are, they air dried very quickly. Over the next months I plan to buy a few more sets. Very cool to sleep in as I am very hot nature'ed. I have another set from different store that are very thin and almost transparent and would be for sleeping only . This fabric is just right for family lounging before bedtime.
Feel and look nice!
I am raising my daughters right; they like to shop on Amazon too! My daughter picked these out for her dad for Christmas. I was a little afraid for the price that they might fall apart after a few washings, but 2 months of frequent wear and frequent washings and they are holding up great. They look and feel nice. We all like to cuddle up to Daddy when he is wearing them! Turns out my daughter made a great selection!
It's so soft I slip in my bed like butter
My favorite satin pajamas I own!! I ordered another very similar by a different seller and it was so freaking tight I literally had to cut the elastic and these were just perfect the elastic is super stretchy and it doesn't cut into you when you eat too much for dinner like the other one, man I should have just bought a second one from this seller this sucks I wasted my money on that other guy, oh well lesson learned if it's good then why buy from someone else amirite people
Amazing!!
Awesome product! Fits very comfortably as designed. Very silky and breathable. I'd recommend this to anyone looking for a nightgown or (very) oversized tee, as it does go past the knees.